News
---
A WMO Initiative: Partnering with DHMZ Climate Services to audit their ISO 9001 Quality Management System
DHMZ, 11 August 2023 - A Roadmap for the implementation of a quality management approach in Climate Services was approved by SERCOM 2 in October 2022. The development of a quality management system (QMS), ensures that all the activities necessary to design, develop and deliver a product or service are conducted effectively and efficiently. In February 2023 WMO sponsored a pilot project for the development and implementation of an ISO 9001 QMS for the Croation Meteorological and Hydrological Service (Climate Services) which is well underway.
Australian QM Practioners Bryan Boase and Helen Tseros have been working closely with key DHMZ staff via scheduled weekly online meetings over the past months. The facilitated sessions provide guidance through a step by step approach on how to achieve certification of compliance which is underpinned by Bryan and Helen's co-authored WMO- No. 1100 Guide to the Implementation of Quality Management Systems for National Meteorological and Hydrological Services and Other Relevant Service Providers. The Guide and its methodology and associated resource tools has been successfully adopted by a number of WMO Members to achieve certification of compliance with ISO 9001. The resources and tools supportthe structured approach to the development of the QMS which includes a full suite of resources including an environmental scan, the identification and management of risks and opportuntites and monitoring of objectives and associated performance indictors.
During 10-14 July 2023 under the close supervision of Bryan and Helen, the first round of in-country internal audits, were conducted and assessed. The audit involved developing an audit plan, an opening meeting, conducting the audits, reviewing audit findings, audit report write-up, and presenting findings to the DHMZ leadership group during the closing meeting. Daily debriefs were provided to the DHMZ auditors on their performance post each audit. The mentoring provided to the DHMZ staff during the week provided a practical hands-on approach to auditing and also helped them to consolidate their Lead Auditor training and newly acquired skills and knowledge from the previous week in a practical environment. The auditees warmly welcomed the opportunity to participate in the audit to drive continual improvement for the organisation. The auditees stated that there were many benefits and overvall improvements in work performance since the development of the QMS such as improvement in communication and documentation, capturing corporate knowledge and competencey requirements.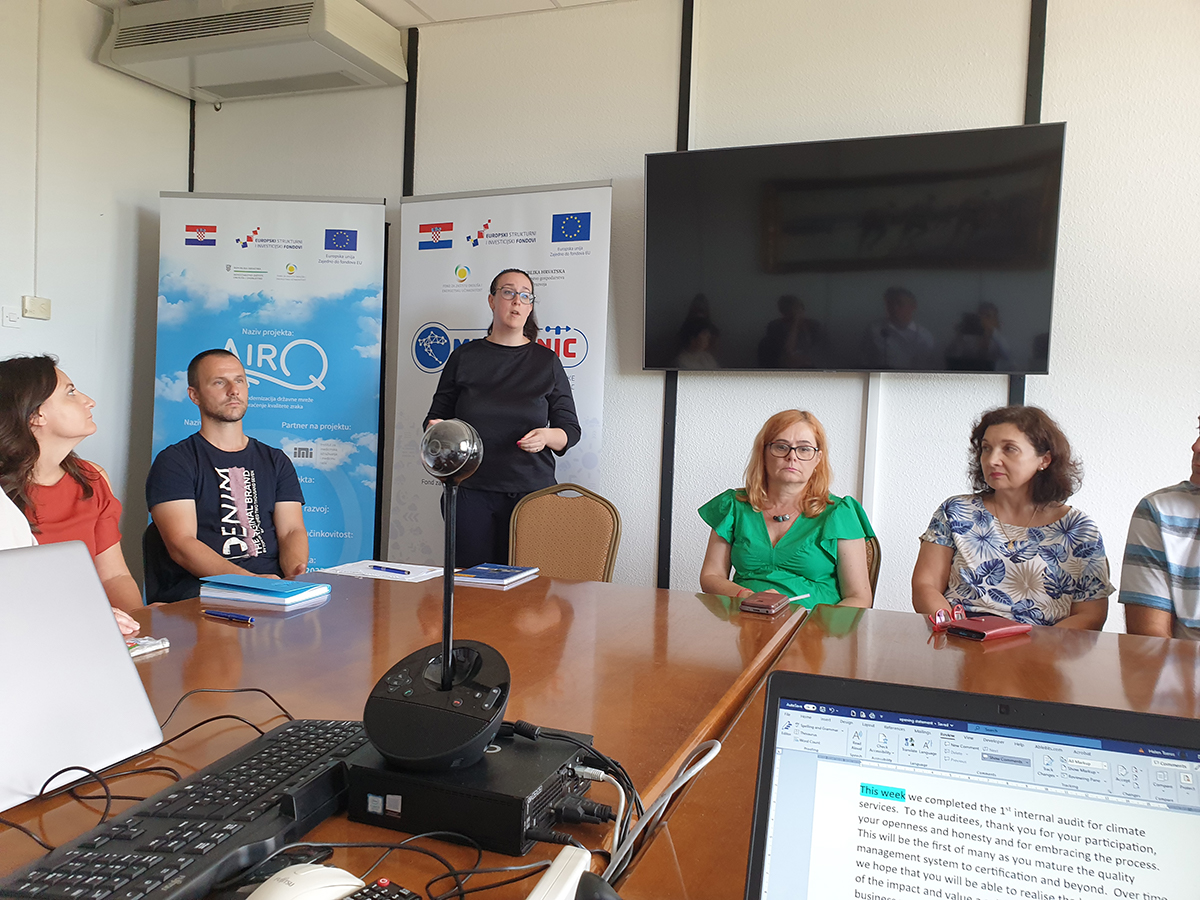 During August 2023 a quality management review meeting will be conducted with the DHMZ leadership. The meeting is very structured and enables the provision to comprehensively review the health of a QMS to assess its effectiveness and ensure it remains viable.